It's almost time for Season 2 of Call of Duty Modern Warfare 2, with the game getting some exciting new additions next season like Ranked Play and a new PvE Raid. However, when it comes to multiplayer maps, things aren't quite as impressive, because out of the four maps being added, not a single one of them is technically new.
For core multiplayer, MW2 Season 2 will add the maps Dome and Valderas Museum. As well as being based on an a classic map from Modern Warfare 3, Dome can already be found as part of the Observatory POI on the Al Mazrah Warzone 2 map. Like a handful of MW2's other maps, it will simply be a cut-out section from Al Mazrah.
Then there's Valderas Museum, which was one of the maps that seemingly landed Activision in a spot of hot water due to its likeness to a real world location. Despite being playable in the opening days of the MW2 beta, it mysteriously vanished, but it is now back as a multiplayer map for Season 2. While this is at least a new location rather than a slice of Al Mazrah, and isn't a remaster of an old map, it is one that we know wasn't developed solely for Season 2.
As well as these smaller maps, two large-scale battleground maps are being added – however, these are also just POIs from Al Mazrah. One is the Al Malik International Airport, the other is the Zaya Observatory, which is the mountain-top facility where Dome can actually be found.
While Warzone 2 is getting an all-new play space in Ashika Island, the same can't be said for Modern Warfare 2. This is not only a shame from a content perspective, but also from a competitive one.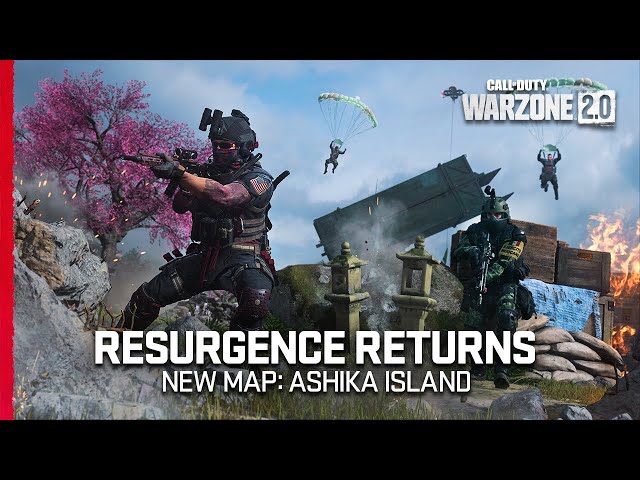 The Call of Duty League has been in desperate need for at least one more competitively-viable map to add to its map pool, and this also means that the new Ranked experience will find the same struggles too when it comes to map variety.
You will have some new MW2 Season 2 weapons to level up with though, and there are lots fan-favourite game modes like Infected and Gun Mode getting added as well. While Season 2 may be lacking on the map front, the amount of modes getting added is impressive.
With the delayed MW2 Season 2 release date almost here you'll be able to enjoy all this new(ish) content very soon.