The weekend might be for Warzone 2, but the Modern Warfare 2 grind continues and we're here with another iteration of the best Loadout of the Week for this FPS. If you're looking for something that will hit hard at a distance – a weapon that might just be signalling the return of the infamous DMR meta – you're in luck. This week, we're talking about the best Modern Warfare 2 SO-14 loadout and how you can make sure you're taking full advantage of this weapon's pros while negating its' cons.
Now, we know that is something that's easier said than done – but, it can be done. So, after searching far and wide for the best SO-14 MW2 build out there, we think Call of Duty content creator 'BearPig' has put together one of the best Modern Warfare 2 battle rifles available at the moment.
That might seem like a big claim, but just trust us. You can check out the full build for yourself below – and some of his gameplay footage – and see for yourself. He is using this on Ashika Island, but it's only more effective in a multiplayer setting – where there's no armour plates to contend with.
Anywho, here's the SO-14 build you should be looking at for your next Modern Warfare 2 multiplayer game:
Muzzle: Polarfire-S
Barrel: 22″ Boremaster Barrel
Underbarrel: FTAC Ripper 56
Magazine: 25 Round Mag
Optic: SZ Recharge-DX
The barrel attachment here is the most important, in our opinion, as it increases bullet velocity alongside improving damage range and hip-fire recoil control. If you're in a tight spot, this is going to help – especially when you think about the fact that you have the extended 25 Round Mag in play.
It's also worth noting that this optic attachment option is entirely up to personal preference – and the map you're playing on. If you're used to something a little smaller, then you should check out the Cronen Mini Pro – just as an example – for something more akin to a traditional Red Dot Sight.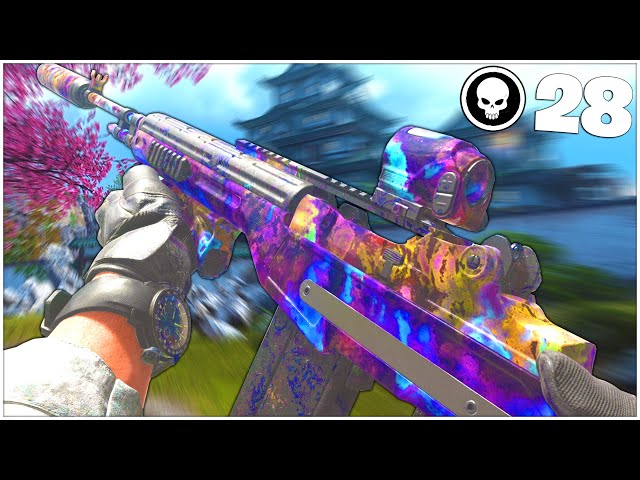 The rest of this loadout is a little more up to you – but, we have some suggestions. If you're looking for something to keep you safe in closer quarters, we recommend checking out the best Modern Warfare 2 KV Broadside loadout or the best Modern Warfare 2 Lachmann Sub lodaout right here. Even the best Modern Warfare 2 Vaznev 9K loadout is an excellent choice here.
Of course, if you want to use a perk package without Overkill, then you need to look at akimbo X13 – really the only option when it comes to sidearms in Modern Warfare 2. You can set these up by using the following X13 build:
Muzzle: FT Steel Fire
Barrel: XRK Sidewinder-6 Slide
Laser: 1mw Pistol Laser
Magazine: 24 Round Mag
Rear Grip: Akimbo X13
We know the SO-14 isn't the first name on the list when it comes to the best Modern Warfare 2 guns available, but it shouldn't be overlooked. You might just find yourself with a new favourite here.