Well, it's finally here; the Season 3 update for Call of Duty Modern Warfare 2 and Call of Duty Warzone 2 has dropped and with it comes a new playlist update – and new weapons. However, we're here to talk about an old classic with this week's Best MW2 Loadout of the Week. We know it's a little late, but if you're gearing up for a weekend of Modern Warfare 2 mayhem, we have the perfect Lachmann Sub loadout for you – whether you're jumping into Cranked for some quick kills or another game mode.
If you're sitting there wondering what makes the best Modern Warfare 2 Lachmann Sub nowadays, though, you're not alone – but you're in luck. We've turned to Call of Duty content creator 'Hero' for a Lachmann Sub build that will knock your socks off and provide you with a fantastic weapon for the new playlists introduced in the Season 3 update.
So, without further ado, let's get stuck into the loadout itself. Here's everything you need to know about putting together a great Lachmann Sub for Modern Warfare 2:
Muzzle: XTEN RR-40
Laser: VLK LZR 7mw
Underbarrel: Phase-3 Grip
Magazine: 40 Round Mag
Rear Grip: Lachmann TCG-10
As you can see for yourself in the video below, the XTEN RR-40 muzzle attachment is going to bolster your Lachmann Sub's damage range, bullet velocity, and recoil smoothness – while adding sound suppression. The negative effects of this attachment are countered by the VLK LZR 7mw and the Phase-3 Grip.
As always, it's worth having an extended magazine equipped if you're using one of the best Modern Warfare 2 SMGs like the Lachmann Sub – it goes through rounds quick.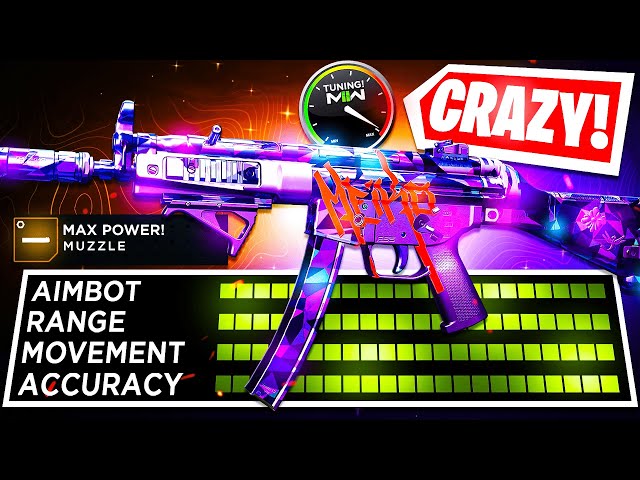 As for the rest of this loadout, we recommend taking advantage of – either – the best Modern Warfare 2 FJX Imperium loadout (the new Intervention), or akimbo P890s – a stalwart secondary option for close-quarters combat.
If you want to take advantage of these, you should look into something like the 12 Round Mag, and the 1mw Pistol Laser as attachments – the Bruen Express Trigger Action is also worth looking at.
Of course, this secondary option is more about personal choice than anything else. You can check out our picks for the best Modern Warfare 2 weapons right here – and read up on why this MW2 Blackcell operator doesn't talk, and why maybe that's a good thing, here.