There's something special about live esports. Whether it's the electric atmosphere fans generate in the arena or the reactions players can produce from a simple click of their mouse, you just can't beat it. Hundreds of thousands of you packed out arenas this year just to get a glimpse of your favourite team, while millions more of you watched online.
The fact of the matter is we've been spoiled with the level of competition this year. Astralis won their fourth Counter-Strike: Global Offensive Major, OG won another The International title, Team Vitality claimed their first RLCS title, and San Francisco Shock dominated the Overwatch League. That's only the tip of the iceberg though – so much more has happened this year.
To honour those special moments, we've dug up some clips of some incredible plays from the last 12 months for you to watch with a cup of tea and a mince pie. So, without further ado, here's some of the best esports plays from 2019.
January
What's the secret to winning in Dota 2? Well you'll have to ask Team Secret who stomped Virtus.pro in the fastest game at the Chongqing Major, which lasted 17 minutes, and 54 seconds.
Combine that with with some crazy draft picks and you've got the secret to success right there.
February
What does Niclas 'Pengu' Mouritzen say to run outs in Rainbow Six Siege? Not today.
The big man brought a knife to a gunfight in what later became the longest competitive match in Rainbow Six Siege esports history. Kudos.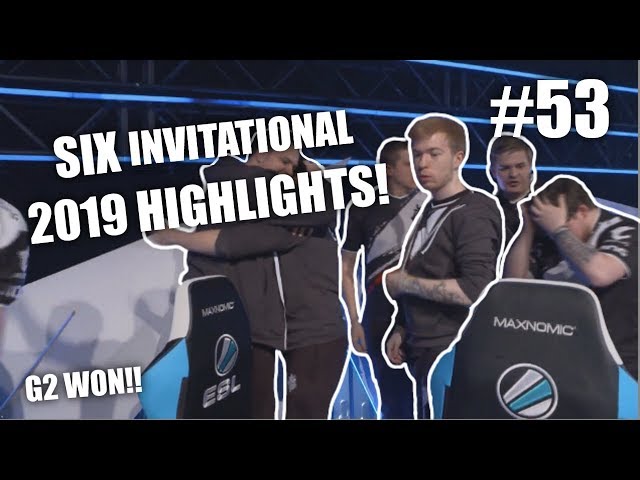 March
From Jarosław 'pashaBiceps' Jarząbkowsk carrying out the trophy to Michal 'Carmac' Blicharz giving possibly the best esports related speech, IEM Katowice had it all. It also gave us one of the greatest underdog stories CS:GO has witnessed in years. The memes to dreams run of ENCE came alive in their semi-final match up against Natus Vincere, which they eventually won.
It was a close series, and as ever, the GOAT of CS:GO, Oleksandr 's1mple' Kostyliev, worked hard to deliver some electric moments, like this incredible quad kill on Train.
April
Dropping to the ground and channelling your inner snake is usually frowned upon in PlayerUnknown's Battlegrounds, but Sun 'Cpt' Yu-Ze of Four Angry Men made it look like an art at the FACEIT Global Summit.
In the eighth match of the Grand Finals, Cpt faced three other teams in the penultimate circle all by himself, so he dropped to the floor and cooked up a lovely grenade that was thrown with such accuracy even Kobe Bryant would be proud.
May
Ronaldo 'Wartex' Lavado's 1v2 knife clutch to keep Heretics in the Call of Duty World League UK match against Luminosity has to be our May moment.
It's brave, it's bold, it's Wartex.
June
It might have been the first game of the Rocket League Championship Series 7 grand finals, but Team Vitality wanted to make a statement.
Down 2-1 in the first game with only a few seconds left to go, Vitality kept the ball alive to set up a stunning equaliser and force overtime.
July
Tournaments at the Cathedral of Counter-Strike are always special and this year's ESL One Cologne was no exception. Team Liquid didn't have to contend with Astralis in the final this time, and instead overpowered Natus Vincere 2-0.
There were some stunning clutches from both sides in the final, but Nicholas 'nitr0' Cannella led from the front on Overpass with this outrageous AWP play.
August
So, what did we learn in August? That nowhere, absolutely nowhere, is safe from OG. Newbee tried running from them in The International but it turns out you can't hide from the champions.
OG's Io carry strat caught the attention of players and fans and really paved the way to their back-to-back TI win. In this clip, Anathan 'ana' Pham and Topian 'Topson' Taasvitsainen forced Newbee back into their fountain, where they were destroyed by Topson's Quill Spray.
September
San Francisco Shock might have swept the Vancouver Titans in the Overwatch League grand finals, but it was Minho 'Architect' Park's Bastion chandelier play that stole the show on the day.
October
Who needs a Krieg in CS:GO, when you've got a USP? Evil Geniuses' Vincent 'Brehze' Cayonte went to work against Renegades at the StarLadder Major in Berlin when he faced a 1v4 situation.
The madman went for the plant on Inferno before finishing off the Australians one by one in a nutty pistol clutch.
November
G2 Esports might not have lifted the Summoners Cup this year, but the team delivered some incredible moments at the League of Legends World Championship, including Luka 'Perkz' Perkovic's quadrakill against SKT in the semi-finals.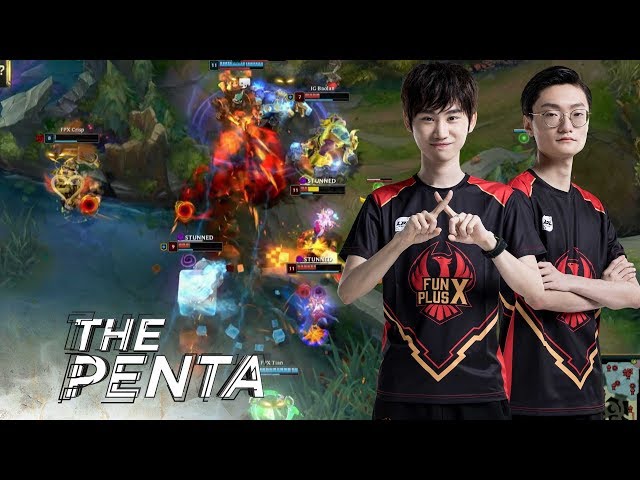 December
Team Liquid's Russel 'Twistzz' Van Dulken showed FaZe Clan why they shouldn't count him out in 3v1 situations.
Armed with only a USP, The Magician created a magical moment for a magical time of year.
So there you have it, our full list of the best esports plays of 2019. Let us know what your top esports plays are on Facebook, Twitter, or Instagram.