Battlefield 6 is coming, and you'll play it this year. EA has set a date for Battlefield 6 of "Holiday 2021", which means just like the jingling bells that accompany the arrival of Coca Cola's big red Christmas truck, you'll probably also see in Christmas listening to a new version of the Battlefield theme.
Outside of this release date, details are sparse. EA has talked a lot about increasing the scale of Battlefield's shootouts, with EA CEO Andrew Wilson claiming Battlefield will have "never-before-seen scale", leading many to speculate exactly what that means.
With rumours of 128 player battles and a modern setting, this new Battlefield game is certainly rustling a few feathers. We're still waiting for a big development update from EA, but for now, here's everything you need to know about the game, including the Battlefield 6 release date, its setting, and more.
Battlefield 6 release date
EA has said the Battlefield 6 release date is "Holiday 2021", which fits with Battlefield's usual release date of late October – late November. You should expect Battlefield 6 to come out at the same time as Call of Duty, making your Christmas extra explosive.
Battlefield V came out all the way back in 2018 on November 9, while Battlefield 1 hit the shelves on 21 October, 2016 and Battlefield 4 dropped on 29 October, 2013. So, based on this cadence, you can expect to see Battlefield 6 drop between late October and early November 2021.
Will The next Battlefield game be called Battlefield 6?
Probably not, but who even knows any more.
So far there have been 11 mainline Battlefield games, barring console-exclusive version and free-to-play spinoffs. They go: Battlefield 1942, Battlefield 2, Battlefield 2142, Battlefield Bad Company, Battlefield Bad Company 2, Battlefield 3, Battlefield 4, Battlefield Hardline, Battlefield 1 and finally, Battlefield V. So, the 11th game in the franchise is called Battlefield V.
While Battlefield 6 is the frontrunner so far, recent rumours from insider Tom Henderson suggests this game could simply be called Battlefield.
if you can make sense of the naming convention, we (and probably EA) would love to hear from you.
Battlefield 6 trailers and gameplay news
What have we seen of Battlefield 6 so far? Basically nothing. Wilson said that we'd find out more about the game in the spring, which means we're about due for a solid wedge of information any time now.
In the meantime, Battlefield was shown off in a tech trailer shown during EA Play 2020 (with a crowd scene at 1.50 showing a bunch of soldiers running around with what looks like Japanese WW2 infantry rifle the Arisaka). However, these are very likely to be reused assets from Battlefield V designed to test the technology.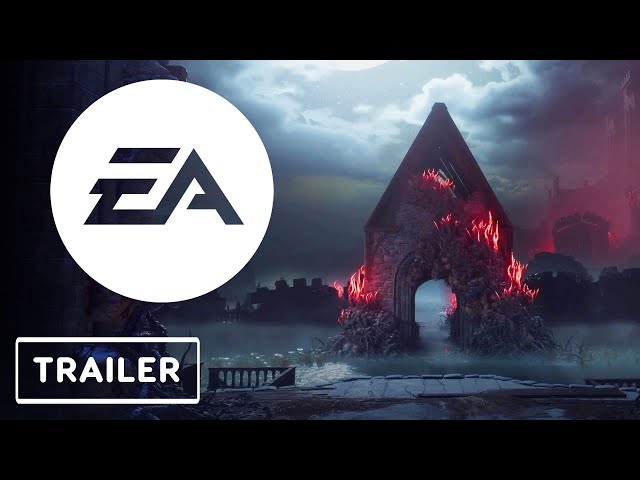 There's been a lot of talk about using the new consoles to push performance forwards, but there are rumours that DICE will use Battlefield 6 as a platform to show off a brand-new game engine, too.
"You should assume the power of those consoles is much more than existing consoles. We can do a lot more. You will start to see things over the next couple of years that will blow people's minds," EA CFO Blake Jorgensen said in an earnings call back in January 2020, the same call where a new Battlefield was confirmed to drop in the 2021 financial year.
"The power will be substantially greater than existing consoles, and it'll be exciting to see how new games will evolve using that power."
Who is developing Battlefield 6?
Series guardians EA DICE are working on the game, and recently EA has moved racing game studio (who also developed the bloody excellent BLACK) Criterion onto the project too.
This is bad news for Need for Speed fans, as Criterion was working on a new entry in that series, that has now been delayed.
Laura Miele, the chief studios officer at EA, told Polygon that the shift is down to pandemic working conditions being tough, and that, after Codemasters was acquired by EA, they definitely had a racing game in 2021 coming out and this freed Criterion up to help make Battlefield as strong as it can be.
"[Battlefield] is shaping up great, the team has been working incredibly hard, they pushed hard last year, and yes, we have been working from home," Said Miele to Polygon.. "And it's hard; it's hard to make games from home, and the [EA DICE] team is fatigued a bit.
"We have a great game and some incredible potential with this game. We're playing to win; we're playing to put a great Battlefield game out in the market."
Elsewhere, Respawn co-founder Vince Zampella (who has worked behind the scenes on Medal of Honor: Allied Assault, the original Call of Duty and even Titanfall 2) is heading up DICE LA, who are working on something Battlefield. It's unclear if this is Battlefield 6, a part of Battlefield 6 or even something else in the franchise.
Battlefield 6 rumours
What's rumoured for Battlefield 6? Well, Some of the simplest things are probably the most likely: wide-scale terrain destruction and deformation is rumoured to return. This seems likely, it's been a huge part of Battlefield since the console-exclusive Bad Company.
There are several strong rumours that Battlefield 6 will revisit the modern day, as a soft reboot of Battlefield 3. However, it's not known what that means: will we see reimaginings of classic Battlefield 3 levels? A contemporary setting would be a nice change for the franchise, which has explored both the first and second World War for the last two entries in the game. Insider Henderson says his sources say the Battlefield 6 setting will be ten years from now – so expect to see some futuristic gadgets if that's the case.
Henderson has also shared some rough sketches from what he claims is the Battlefield 6 trailer we are soon due to receive. The trailer, he says, showcases an island, with a number of Osprey aircraft heading for a rocket launch site at its head. Meanwhile, extreme weather conditions are also set to feature – the leaker says they will even affect gameplay.
Although it is unknown where the island is located, some have suggested it is based near Vietnam, while one keen-eyed user compares it to the Tanegashima Space Center in Japan
Did some Google Earth detective work; does this resemble the scene in the trailer at all? pic.twitter.com/xuld8JeK9v

— Ben Lungren (@Digolgrin) April 12, 2021
Additionally, Henderson claims that the dog in Battlefield 6 "is more like a Boston Dynamics Mule that can run really fast and potentially has a weapon on it." Although, instead of a gadget, the leaker says it could actually be a new vehicle type.
A further rumour is that battlefield is planning to scale up its battles to a massive 128 players. Several deleted theories and leaks have claimed that maps are being designed for 64 v 64 skirmishes.
Nothing in this section is confirmed though, so don't get too excited just yet.
Will Battlefield 6 have a battle royale mode?
Let's be honest, Battlefield V's Firestorm battle royale game mode didn't have the mass appeal of several other battle royale modes and games on the market, with EA's own Apex Legends and Call of Duty's Warzone mode both drawing in huge audiences.
So, on one hand it would be easy to see EA cutting its losses and settling for the fact that one of their own battle royale titles is near the top of the pile.
But, on the other hand, there's clearly still a hunger for battle royale games, and if the pandemic has done anything it has made Warzone a huge success amongst groups of people that weren't gaming before. This was Activision's second attempt at a battle royale, and it has been a huge success: why wouldn't Battlefield want to have a second crack at making their own mega-hit?
Well, that might be on the cards. Henderson claims a battle royale mode will make an appearance, but it won't be called Firestorm. We're still a little light on details, but early leaks suggest we'll be able to play as four different types of soldiers, who all have unique abilities and gadgets. It's currently unclear what these look like though.