After being announced late last month, Battlefield 2042's Exodus short film has now been released, highlighting the ongoing war the game takes place within, and the cost of that fighting, such as the displacement of the human race.
At just over nine minutes long, the short film brings back Michael K. Williams as Irish, with the character also being available in the game as a Specialist. The film continues on from Irish's adventures in Battlefield 4 and focuses on the ongoing war between the United States and Russia.
It also introduces a new character known as Oz, who is fighting for control of a group of refugees, who are determined to survive no matter which side they fight for. A number of characters seen in this short film and that are a part of this refugee faction will be playable in the game as Specialists, alongside Irish.
The film is one of the ways EA is offering a narrative with Battlefield 2042, as the game won't ship with a campaign. You can see the full short film below: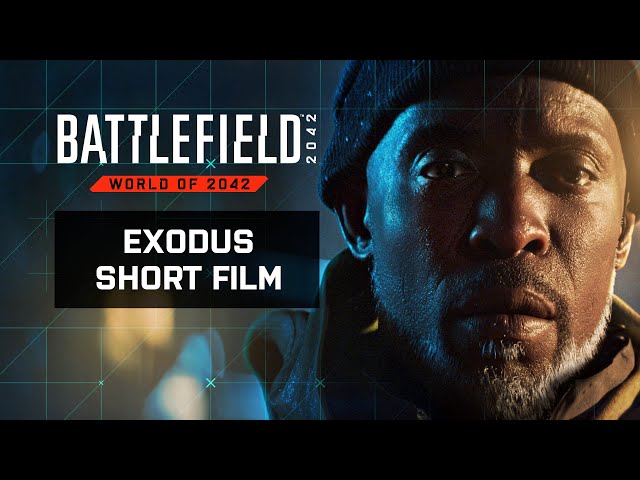 With the Battlefield 2042 beta set to release in September, we are approaching the release of the game at breakneck speed. We have already learned a lot about the game, including the Battlefield Portal mode, which allows you to mix and match features from previous Battlefield games.
Details about the maps, weapons, vehicles, and gadgets that will be in this Battlefield Portal mode have also already been revealed ahead of the Battlefield 2042 release date.