EA has announced a new Battlefield 2042 short film called "Exodus" which will premiere on August 12. This short film will unpack the world of Battlefield 2042 and give us a look at the locations of the game's seven maps.
The film will be shot from journalist Kayvan Bechir's point of view and seemingly highlight each of the expansive maps, providing us with an overview of what we can expect from them.
DICE hasn't provided much in the way of details on this film, but we would hazard a guess that this will discuss terrain, environments, key areas of action within the map itself, and also what weather effects could come and shake up in the match, such as the dust storm.
Despite DICE's lack of information, the film has been revealed to be just over nine minutes long, as spotted by @PlaystationSize on Twitter.
🚨 Battlefield 2042 | Exodus Short Film duration :
9 Minutes 7 Seconds

🟫 #BATTLEFIELD2042 pic.twitter.com/ryYWFzcVJs

— PlayStation Game Size (@PlaystationSize) August 2, 2021
It isn't clear yet if this film will tie into any of the modes within Battlefield 2042, such as the yet unrevealed Hazard Zone. However, a small teaser has been revealed showing a few clips from the film: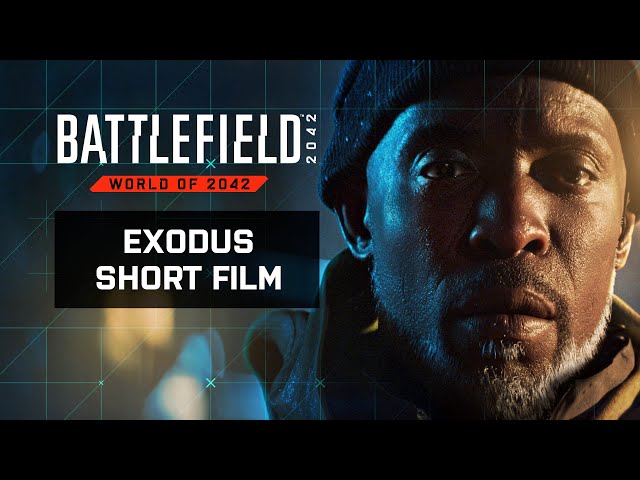 EA has just detailed Battlefield Portal, an impressive and exciting part of the Battlefield 2042 package, which will pull together weapons, maps, vehicles, and gear from three past Battlefield games and allow the players to create their own servers with unique rules and settings.
We have a lot of coverage on Battlefield Portal already, including all the confirmed maps, weapons, vehicles, and gadgets,
DICE are about to blow the lid off the remaining Battlefield 2042 features as we approach the beta in September, so be sure to stay tuned to our hub for all the latest information.