After years of development, developer Mundfish is finally ready for the Atomic Heart release date. Taking place in an alternative reality setting, the upcoming FPS promises bizarre action antics and even zanier story beats to follow. Of course, you're likely wondering when you can get stuck into Atomic Heart's unique narrative. We've got your covered, as the Atomic Heart release time is on the horizon for PS5 players and Xbox Game Pass subscribers.
The Atomic Heart release time for PS5 and Xbox Series S|X consoles is February 21 at midnight in your local region, according to the game's official Twitter account.
Atomic Heart also goes live on February 20 for Steam players at 11pm GMT/ 3pm PST / 6pm EST. This means you can get stuck in as soon as possible, leaving plenty of time aside to uncover the mysteries of Atomic Heart's robot twins. Are you wondering: is Atomic Heart on Game Pass? Well, wonder no more because we've compiled everything you need to know for playing Atomic Heart on Microsoft's console.
Many players wondering whether Atomic Heart multiplayer is on the cards, so we've sorted that out for you too.
Atomic Heart will see players combat rogue AI enemies and fiendish foes in the Soviet Union, as they take the reigns of Major Sergei Nechaev. Your role is to keep Facility 3826 from unleashing its secrets into the world, following the failures of scientist Dmitry Sechenov in the 1930s. With all that chaos to contain you'll need more than just your wits about to get things back in order. That's where the Polymer Glove comes into play.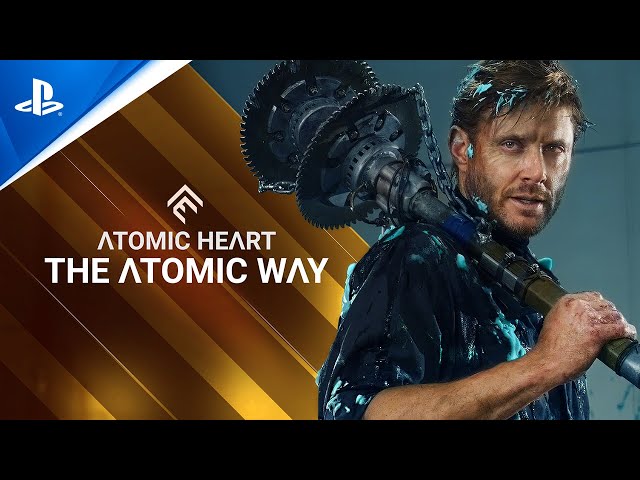 Atomic Heart's Polymer Glove grants the player different abilities that include telekinesis, freezing enemies, and even the power to wield electricity itself. Combine that with a range of other melee and ranged weapons and you're off to the races. Pending you can stay alive to tell the tale that is.
While you wait for the Atomic Heart release time to arrive, be sure to check out the vast list of upcoming PS5 games for 2023. Including moments like Marvel's Spider-Man 2 release date, you'd be wise to also look into the Xbox Games Pass February 2023 games list too for a plethora of brilliant titles.
Developer Mundfish has come under increasing scrutiny in recent weeks after it was alleged that the Russian government stands to gain financially from the release of Atomic Heart. This is due to the fact that investors involved in the financing of Mundfish include GEM Capital, an investment fund whose founder has ties to Gazprom and VTB Bank, both of which are majority-owned by the Russian state.
Mundfish is also partnering with VK (formerly Mail.RU) for the Russian release of Atomic Heart, evading sanctions on Steam – VK is also majority-owned by the Russian state through Gazprombank, and Mundfish's CEO is a former Creative Director at Mail.RU.
With Russia's ongoing invasion of Ukraine, many players are now choosing to boycott the game in protest and donate money to organisations like The Ukraine Crisis Appeal, International Rescue Committee, and the British Red Cross.