Something just hits a bit differently when it comes to intense mecha warfare. Bombastic weapons and cool designs are all the rage in Armored Core 6, the next entry in the third-person shooter franchise. Elden Ring developer FromSoftware is keeping the best features behind closed doors, but the lid on Armored Core 6 Fires of Rubicon might just be about to burst as a new trailer could be released soon.
Spotted by ResetEra user 'Angie', a series of new Armored Core 6 leaks are making the rounds by a popular A9VG account, which alleges that a new Armored Core 6 trailer will release on April 28, 2023. The A9VG user is known for posting memes and whimsical images regarding their leaks, with their post positing that the date "4/28" will be when the next look at the mech shooter will arrive. Regarding the credibility of the leaker, known as 'Electric Rover Lu Xun', Angie signals that verified ResetEra user 'salromano' is "aware of the leaker."
Furthermore, salromano attests that "he's right a lot" and that they've leaked information regarding God of War Ragnarok in the past. Alongside this tease for the potential trailer, Redditor 'Murky_Change' explains that the leaker "claims Sony would release their annual revenue report and made a post about with an Armoured Core 6 mech with the number 428 all over the place, with a line of Japanese text on the bottom of the image saying: See you on Rubicon 3 on April 28."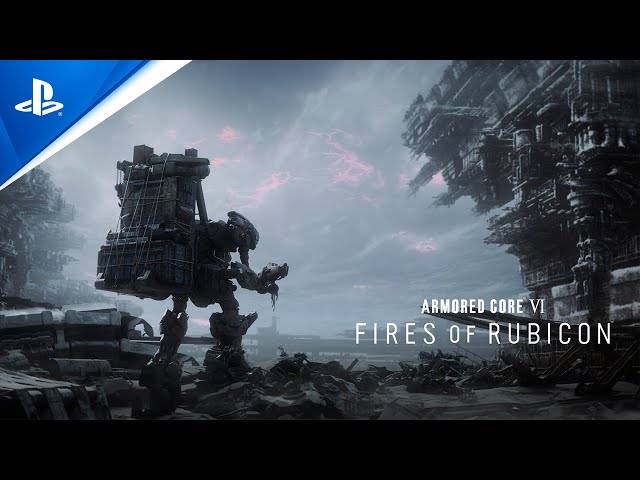 It is very possible that an extended look at the game is touted to drop, as the Armored Core 6 age rating was recently revealed, signposting that FromSoftware could be ready to roll out the red carpet for it soon. Perhaps the Armored Core 6 release date is going to drop sooner than we think, and we're sure that fans of the long-running mecha mayhem franchise are ready for their next battle.
For those of you looking to dip your toes into the world of Armored Core, there are plenty of games for your eyes to feast upon. The last entry, Armored Core 5, was released in 2012 and was praised for its return to familiar gameplay seen in past entries. Though, you'll need to dust the cobwebs off your PlayStation 3 or Xbox 360 to play it.
Armored Core 6 is one of many upcoming PS5 games set to debut in 2023, alongside the likes of Marvel's Spider-Man 2 and Alan Wake 2. If the wait is worth it, it could be one of the best games to drop for FromSoftware fans.