We know we can't exactly speak for everyone who plays Apex Legends, but it's safe to say that Vantage has made her mark on the popular battle royale already by offering players a unique kit with both mobility and long-range precision at the forefront of its design. Whether you like Vantage or not, you might be surprised to learn that one player has already racked up 1,000 kills with Vantage in Apex Legends Season 14 – despite the fact that it hasn't even been a week yet!
On August 11 at 00:39 BST, which works out to be 16:39 PST / 19:39 EST on August 10, Counter Logic Gaming's William 'Vatroh' Fickett announced to the world that he was the first Apex Legends player to hit hit the 1,000 kill marker with new legend Vantage. If this doesn't impress you, allow us to explain why it's actually quite an incredible feat.
In an effort to put this into some sort of perspective, you have to take into account that Vatroh made this announcement to the world a little over 30 hours after Apex Legends' Season 14 update actually dropped.
With that in mind, if Vatroh didn't sleep during that roughly 30-hour period, he would have needed to hit a little over 33 kills per hour. If he did sleep, let's say a standard eight hours, then he would need something a bit higher like 45 to 46 kills an hour. We know that might not sound like an unachievable amount, but you need to consider the fact that Apex Legends' games can go on for quite a while. In the right, or wrong, scenario, you could only have time for four or five games in an hour.
Interestingly, it looks like Vatroh fit quite a few more games into his playtime as he was gunning for 1,000 kills with Vantage. In his tweet, which you can see here if you want proof, it showed that he had played 185 games of Apex Legends following the release of Season 14. We don't know if all 185 were Vantage games, but it means that he's played an average of 6 games an hour – if you don't count the time he possibly spent sleeping.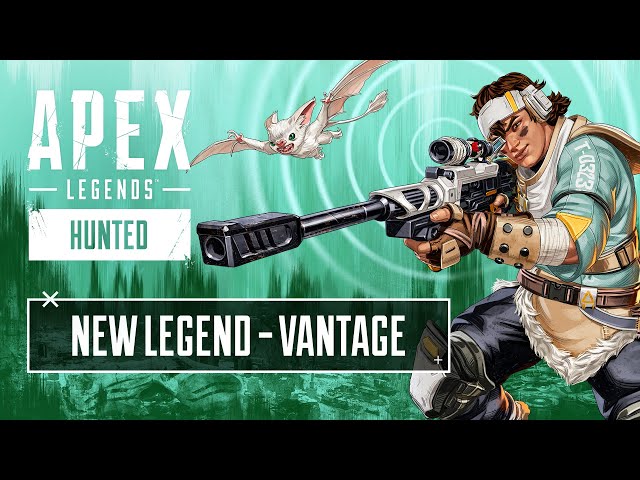 If you do assume that he spent at least eight hours away from Apex Legends, that number shoots up to almost eight (and a half) games an hour. To get that many kills in that many games, he was averaging five kills a match. However, it looks like at least one of those games was a lot more successful as his highest kills in a game for Season 14 is currently sat at 20.
Whatever you think of Vantage, it's safe to say that this is an impressive feat for anyone. We just hope Vatroh was keeping an eye on our Apex Legends weapons tier list and all the Season 14 weapon changes – there are some big ones in the latest Apex Legends patch notes that you're going to want to know about.