It's hunt or be hunted in Apex Legends' Season 14 update and there's a lot for battle royale players to look forward to in the next set of Apex Legends patch notes. The development team behind Apex Legends is rethinking ultimate abilities with Vantage's Sniper's Mark, Apex Legends' Kings Canyon rework should shake up the meta, and there are a few important Season 14 weapon changes to keep an eye out for. However, interestingly Apex Legends' Charge Rifle isn't among the weapons getting a nerf this season – despite the fact that it's on the development team's radar.
Discussing the possibility of seeing some Charge Rifle changes in Apex Legends' Season 14 update during a press event, senior game designer Eric Canavese made it clear that fans of this free-to-play FPS are going to have to wait if they're hoping for a shift in the game's long-range meta.
"There's no plans to do anything about the Charge Rifle in Season 14", Canavese confirmed. However, he went on to make it clear that the development team is keeping a close eye on this unique sniper.
"We understand some of the issues with the Charge Rifle… We know how it spikes a bit differently… So, we are thinking about it, we're working on it, but we have nothing to announce and no plans we can talk about at the moment."
So, what does this mean for Apex Legends' Season 14 update and the weapon meta going forward? It's hard to say, but we don't think the introduction of the sniper-based Vantage is going to matter too much. She has a hidden passive that adds bullet drop to high magnification scopes, but the Charge Rifle doesn't have bullet drop. So, beyond her improved target acquisition with Spotter's Lens, the Charge Rifle's position in the meta isn't really going to change next season.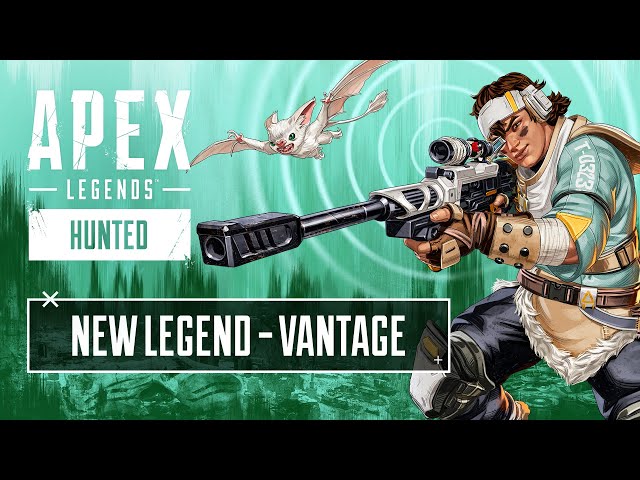 We know the hitscan nature of the Charge Rifle's firing pattern make it an excellent option for long-range plays, but we think Vantage's introduction and the weapon changes coming to Apex Legends in Season 14 could see it used a little less without the need for any nerfs. The support Vantage's kit offers sniper-using players could mean that players opt to use the harder-hitting Sentinel or Longbow DMR over the Charge Rifle going forward. In addition to this, the Wingman ammo change is going to mean that there's simply less Sniper Ammo to go around – and the Charge Rifle can be a bit of an ammo drainer.
Of course, only time will tell whether Respawn Entertainment actually needs to nerf the Charge Rifle in Apex Legends – but, this attention to detail and constant balancing is proof that this is one of the best battle royale games right now. With Apex Legends' ranked Season 14 kicking off with the new Kings Canyon, which should be a little more sniper friendly than previous iterations of the map, we're in for an exciting few months.