Mikkel, Can, & Dan – the Apex Legends team that was released by North Esports at the turn of the year and came back to win Winter Circuit #1 just a month later without the backing of an organisation – has signed for Japanese esports organisation SCARZ. The trio will be SCARZ's first European team.
Dan 'rpr' Ušić, Mikkel 'Mande' Hestbek, and Can 'Taisheen' Öztürk sat down with The Loadout after their historic win as MCD, and said they were focused on finding an org as soon as possible – but only if it was right for them. They maintain that their team chemistry is unparalleled in competitive Apex Legends, and their no-scrims policy sets them apart from the competition and keeps them in the tournament mindset.
rpr tells The Loadout that the roster's new organisation SCARZ is sympathetic to their systems, and their preparation won't change in the lead up to the Winter Circuit Playoffs and the ALGS Championship. "The org has no issues with us leading our team the way we want to and fully trusts us," he says.
Getting an org before the ALGS Championship kicks off was important to the team, but they "didn't feel too rushed to do it," explains rpr. He also says that when SCARZ contacted them, they "had a really good gut feeling about them and thought we really wanted to work with them."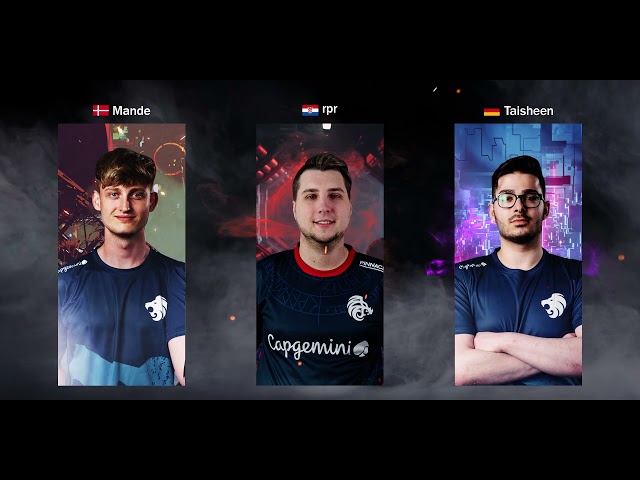 The trio is also aware that it is a trailblazer in Japanese Apex Legends, as SCARZ's first EU team. Season 8 and the recent Nintendo Switch port of the battle royale game has been widely advertised in metropolitan areas of Japan, including the iconic Shibuya crossing – and now MCD are acting as esports ambassadors of sorts. "Being the first EU team on SCARZ makes us feel like we created history," says rpr. "We're really happy with how the Japanese community received us as well."
Already tournament winners and history makers, the fact they have signed to SCARZ hasn't changed the team's ambitions in the slightest. "Our goals stay the same: win every tournament, win the Championship, and be the best."