Renegades has announced its entering a new esport after picking up a roster for Apex Legends. The team already competes in Call of Duty, CS:GO, Valorant, and Rocket League, but it has now announced its first foray into the battle royale genre by picking up the roster formerly known as Peanut Butter Sandwiches. With the Apex Legends esports scene growing from strength to strength, and with three other rosters competing in competitive FPS games, it seems like a sensible move from Renegades.
Jason 'Sauceror' Li, Christian 'PowPow' Blaylock, and Rafael 'bowswer' Canadas competed as an orgless team during the Apex Legends Global Series Winter Circuit, reaching considerable success. Their highest placing was a respectable fourth in Winter Circuit 3, but they made the finals in every ALGS tournament of the quarter, and reached 13th place in the Winter Circuit Playoffs.
PowPow stepped back from his place in CLG's roster in January 2021, in order to focus on his mental health, confidence, and motivation in a lower-pressure environment. However, he seems pleased to have signed a contract with Renegades, tweeting cowboy emojis and Simpsons gifs to tease Peanut Butter Sandwiches' new contract.
Aside from the inherent comedy of a team with the abbreviation RNG entering a loot-based battle royale game, it seems that the trio picked up enough ALGS points during Winter Circuit 3 to automatically qualify for the million-dollar ALGS Championship this summer – although nothing has been officially confirmed yet.
For teams that haven't qualified for the massive tournament, there is one more opportunity to secure a place at the ALGS Championships Last Chance Qualifier tournament this weekend. However, we'll likely have to wait for the Championship itself to see Renegades in action.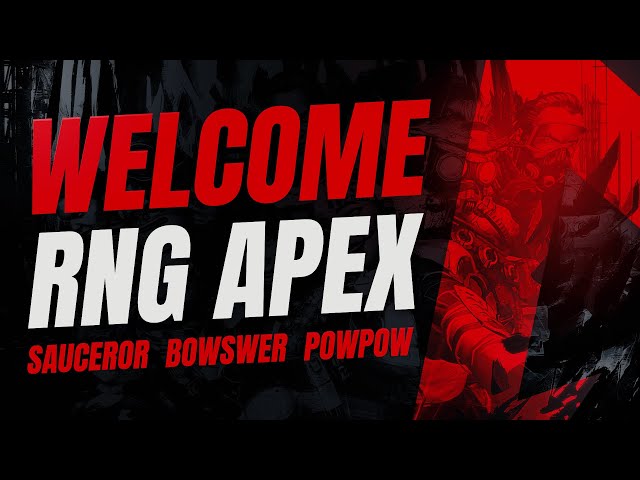 When The Loadout chatted with ALGS caster Jon 'Falloutt' Kefaloukos, he said that the Championship "is anyone's tournament to win," so there has arguably never been a better chance for a new team hoping to make its mark on the Apex Legends esports scene.