The anticipation for Apex Legends Season 16 is high, as developer Respawn Entertainment seeks to introduce a season like never before. Leaks have been more rampant than ever, and they largely suggest that the next major update could fix many of the game's biggest quality-of-life issues. However, it is the idea of a class rework that many players are excited about, and Apex Legends leaker 'Senos' has provided us with a glimpse into this could be executed.
Though we're still waiting for the Apex Legends Season 16 release date, known leaker Senos continues to mine the game for vital details. Following rumours of a potential class rework, the leaker showcases a new datamine with each legend grouped into their respective classes. Though all of this is yet to be officially confirmed by Respawn, Senos presents "a look at the UI for the possible class rework in S16".
In a similar fashion to that of Overwatch 2, this "hidden" UI design makes the legend selection screen far more compact alongside making each potential class more distinguishable. While Apex fans likely know the current placement of their legend to a tee, newcomers to the game will surely appreciate this simple tweak if it comes to light.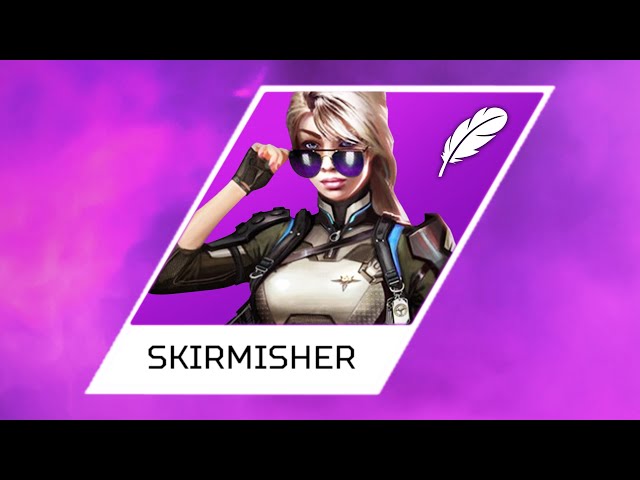 The discovery also notes a "Skirmisher class" and a "Control class" too. Previously, YouTuber 'bobz' dove into the former, which could signal the potential arrival of a new legend in the future. According to details procured by bobz, the Skirmisher class will enable players to "see what's in care packages." Speculatively, the leaker says that players "will be able to know when it's going to land" as they traverse the map.
In conjunction with Senos's datamine, his findings note that the following legends fall under the Skirmisher class banner: Pathfinder, Wraith, Mirage, Octane, Horizon, and Valkyrie. Control legends also contain the likes of Caustic, Wattson, Rampart, and Catalyst. While Control in Apex Legends has often related to the popular LTM, details of a specific Control class are yet to be clarified.
Apex Legends Mobile is set to end later this year, leaving two legends behind that could make the leap to consoles. Though Apex Legends Season 16 could be a legend-less update, these reworks and health fixes could pave the wave for some very enthralling shake-up for Apex Legends pick rates.