Week two of the ALGS Championship has come to an end, and the APAC North, APAC South, and South American finalists have been decided. These teams will advance to the ALGS Championship Finals next weekend, and have a chance to win a significant slice of the prize pool, which currently sits at over $2 million but is growing every day.
Despite her recent nerf which specifically aimed to stop her from taking "coffee breaks" in the ALGS Championship, Valkyrie saw a lot more play as teams started to experiment more with the new legend. Most noticeably, APAC North title contender T1 added Valk to their squad to aid their long rotation from the northwest of the map, something that was noticeably absent from its team composition last week.
If you missed any of the Valkyrie action, want to keep an eye on teams from outside your region, or just couldn't keep up with 24 hours of Apex Legends esports over the weekend, we're here to recap of all the major talking points.
Here's a quick rundown of what went down on the second weekend of the ALGS Championship: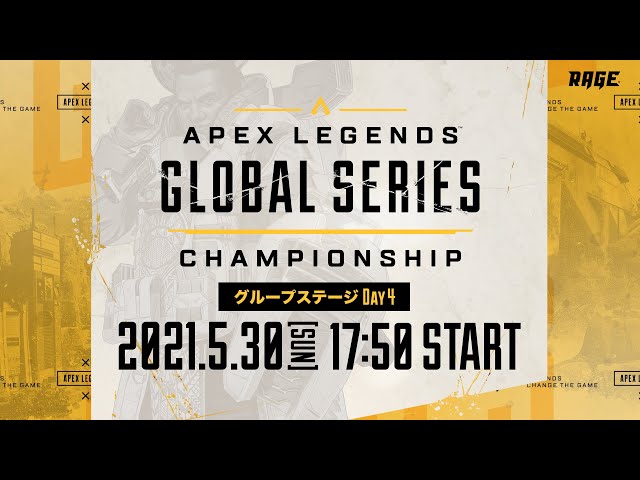 APAC North
In APAC North, Crazy Raccoon is picking up some steam after a worryingly slow start to the tournament. The Korean roster has now won four of its last seven rounds, putting it in a prime spot for the finals, where Apex Legends' famous match point rules come into play.
Crazy Raccoon's 202 points and consistent first-place finishes mean it is the solid favourite to take the tournament, but the likes of Fennel Korea, Reignite North, T1, and Fennel can't be ignored. It's also worth noting that Japanese organisation Flora came in at sixth place on the overall standings after consistent top 10 finishes, despite only troubling the podium on a couple of occasions. However, the advantage goes to teams who can win matches when match point is on the line.
A special mention in APAC North goes to USG Cruller's 'Aru', who utilised Loba for three matches, in what we believe to be the teleporting thief's first ever showing in an ALGS tournament. Unfortunately, USG Cruller didn't make it to the finals, so it looks like the end of the road for Loba in the Championship.
APAC South
APAC South was a much closer affair, with five points separating the top three teams (Reignite South, Wolfpack Arctic, and EXO). While 31 points separate first and second in APAC North, seven teams fit within that same points gap in APAC South, and all have a decent shot at victory in the finals.
The play of the weekend goes to Dire Wolves, who lost one team member early in round one of day four's Group C vs Group A matchup. Despite this, the remaining Australian duo won the round with an impressive nine kills, despite being a man down for the majority of the game. This was the team's best performance of the group stages by some way, which makes us wonder whether competing as a duo might boost their chances come the finals…
Overall leaders Reignite South and second-placed Wolfpack Arctic are the favourites to walk out of next weekend as champions, but the region's unpredictable group stages mean it is truly anyone's to win, and a good showing from any roster could make the difference when it matters.
South America
The opposite is true of South America, where it is difficult to imagine anyone other than Paradox Esports taking the prize. The Brazilian roster has a 57-point lead over second-placed Singularity after dominating the group stages with seven wins out of a total 20 rounds, regularly hitting double figures of kills on the way. Its Octane/Gibraltar/Crypto team pick is somewhat left-field also, with few other teams matching that exact composition.
Having said that, match point format could make things exciting if Paradox loses momentum, or if the team puts a huge target on its back by hitting 50 points early on. The likes of Singularity, Flying High, and Loto Gaming will likely have it out for Paradox come June 5, but we could see this one being wrapped up quickly if the latter continues to assert its dominance over the region.
EMEA and NA
What does this mean for the EMEA and NA regions, whose group stages kick off today and tomorrow respectively? It's clear that momentum builds quickly in the tournament, and while consistency is important, getting early wins can be important for team confidence. Building up that momentum could be the difference between going into the Championship Finals with 10 seed points or none, especially if things end up as close as in APAC South.
This coming weekend will see three regional ALGS Champions crowned and the final 20 teams confirmed for NA and EMEA, so there's a lot of Apex action to look forward to.