Heading into the ALGS Championship, we expected the newest addition to Apex Legends, Valkyrie, to be the legend making the biggest splash. However, it quickly became apparent that a couple of players were intent on changing that narrative.
Most noticeably, Lev 'taskmast33r' Grigoriev selected Loba in the first round of the EMEA group stages, marking the translocating thief's first ever appearance in an ALGS tournament since her introduction in Season 5. And on her first appearance, Kraber in hand, Loba and the rest of Fire Beavers took the win.
Heads quickly turned, and talk of whether Loba was a good anti-meta pick to counter Crypto began to rumble. As Fire Beavers continued to perform well, the ALGS livestream focused on the team's gameplay and talk of Loba increased. On day two of the EMEA tournament, a second Loba appeared, under the guidance of Third Impact's Jake 'jaazzaz' Lock.
Within a week, Loba had gone from being picked fewer times than Fuse in Apex Legends esports to being part of the discussion around the competitive meta. But the popular pickpocket had been in the back of jaazzaz's mind for much longer.
"We've actually tried Loba in previous patches of the game, but later changed our plans," jaazzaz tells The Loadout. But the sweaty, competitive lobbies in the ALGS Championship forced them to think about playing her again in order to get enough loot when their drop spot was often contested.
"The reason we started playing Loba and thought she would be viable is because, in group stages of tournaments, we are usually forced to only loot Epicenter, rather than Epicenter and Refinery," he explains. "Knowing our groups and where most people would land, we knew that on two days we would only have Epicenter as a landing spot and our loot would be worse."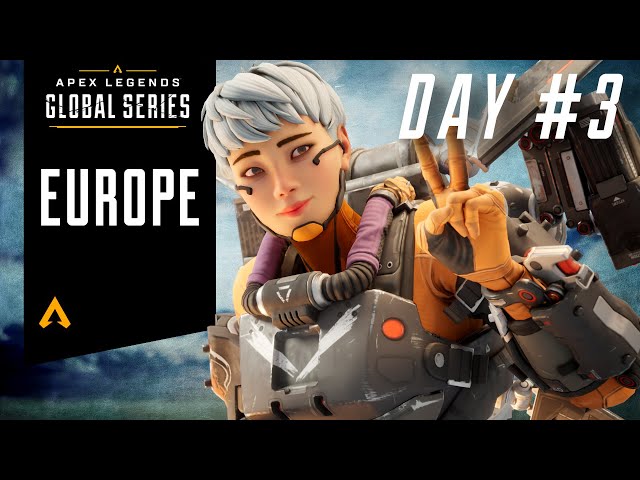 Having had the whole northeastern corner of World's Edge to loot in some finals of tournaments, the scarcity of loot in a contested area could have severely impacted Third Impact's performance in the ALGS Championship. It's a well-documented fact that teams which contest POIs are less likely to place well in Apex Legends tournaments, so jaazzaz knew they had to drop in, grab their loot, and get out.
"That's where we see Loba being viable," he says. "We three-man loot Epicenter, fast rotate, and then can still get [more] loot when we get to our spot in the zone."
Finding an org: Nessy's rocky road to the ALGS Championship
Despite the fact that Loba's tactical teleporting bracelet was updated in Season 8 to make it work more effectively, it's the synergy with Valkyrie that has made Loba really viable in a competitive setting, says jaazzaz.
"You can use Valkyrie's ultimate ability during your rotation to speed it up and to get a position you wouldn't usually get," he says. "We also returned to fast rotating, and Loba helps a lot in certain zones to get loot, without the need of a Wraith portal or Gibraltar bubble to make it safe."
Loba is my queen 👑

#ALGS EMEA games are already 🔥

— GlitterXplosion (@GlitterXplosion) June 3, 2021
In combining Loba with Valkyrie, Third Impact can effectively loot its first spot in Epicenter, redeploy in the zone using the new legend's ultimate, and then loot again once everyone lands. Plus, Loba has the added advantage of blocking line of sight with her Black Market Boutique, and being able to grab armour swaps from it in key fights all the way into the final moments of a match is a huge bonus.
While Fire Beavers may have been the first team to enlist Loba's services, jaazzaz is keen to point out that his decision to play Bloodhound on day one was simply because the team had two POIs to loot. However, he's been impressed with her performance, and will continue to play her in the Championship Finals this weekend.
"We do plan on continuing to play Loba through the Finals," he says. "Possibly even [if we land on] more than one POI, as we do think she's a really strong pick."
The switch from teams playing at the edge of zone to quickly rotating in has impacted the meta. Gibraltar remains the most popular pick to protect yourself once you're in position, and consequently Crypto use has resurged to counter Gibby's Dome Shield with his drone's EMP. However, jaazzaz thinks Loba offers something of a surprise element in a Crypto meta.
One player's 6,000-mile journey to the ALGS Championship
"There are still a lot of Crypto teams in certain lobbies, and people drop their armour on the floor to avoid EMP damage, so Loba can catch people by surprise and you can steal their armour from beneath their feet," he says. "Something else I think Loba is very good for is having a lot of grenades for late game, which makes pressuring the right teams a lot easier."
Whether it's taskmast33r with a Kraber in hand, or jaazzaz and a bag full of grenades, Loba has a 17% win rate at the ALGS Championship. Obviously 30 matches is a small sample size, but with only 4.1% of teams selecting her in the EMEA region, her results are astonishing.
"I don't see any downsides to using Loba," says jaazzaz, who also believes that using Loba helps Third Impact get noticed in lobbies filled with Gibraltars, Bloodhounds, and Wraiths. "Bringing Loba to the Championship just sets us apart from most other teams. It makes people look out for us. As people think Loba is quite off-meta still, they think it's especially impressive to take wins with her."
Third Impact hopes to challenge for the title of EMEA ALGS Champions using Loba this weekend, but as jaazzaz says, she has been turning competitive heads. Fire Beavers will likely add a second Loba to the Championship Finals lobby, but more teams may have taken note of her versatility and looting capabilities.
Apex Legends' conniving catburglar has made a splash in the ALGS Championship so far, but will Loba steal the spotlight on the biggest stage of all on the Finals weekend? It would be her most audacious heist to date, but Third Impact are hoping that she'll be able to swipe the $265,591 first prize from right under the other teams' noses.