G2 announces that it has returned to Apex Legends esports by signing the roster formerly known as AimAssist. The move comes over a year after G2 last fielded a team in competitive Apex Legends. G2 took an all-Finnish roster to the Apex Legends Preseason Invitational in 2019, achieving seventh place, but the famous organisation left Apex Legends esports just as the Apex Legends Global Series was starting to get into its stride in early 2020.
AimAssist is a popular orgless roster who recently competed for SolaFide, until the players quit in April this year due to not being paid. Despite this stress, Americans Tyler 'Dezignful' Gardner, Jordan 'Resultuh' Resulta, and Rigo 'Gentrifyinq' Padilla qualified for the ALGS Championship as the fourth seed, largely thanks to subsequent second-place finishes in the Autumn and Winter Circuit Playoffs.
Many rumours have surrounded G2's return to Apex Legends esports since the organisation pulled out of signing Nessy – but with a $690,550 prize pool on the line for the NA ALGS Championship alone (and that number is growing), it's no surprise that it has timed its return to Apex esports with the global tournament.
However, AimAssist is not the only team to sign a contract with an esports organisation in the weeks ahead of the ALGS Championship. Nessy hasn't been left out in the cold, despite G2 opting for an NA roster over the second-best squad in EMEA (according to cumulative ALGS points). Last week Nessy announced it had signed to Team Kungarna, an organisation making its first foray into competitive Apex.
The former Cooler Esport boys Casper 'Gnaske' Præstensgaard, Oscar 'Yuki' Jiang, and Matthew 'SirDel' Biggins also announced that they have signed to Aqualix, another organisation new to Apex esports.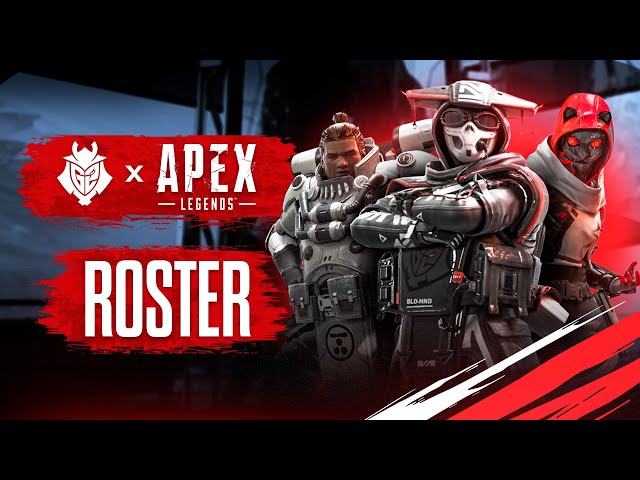 With more organisations jumping into Apex Legends esports and EA sustaining the events with crowdfunded prize pools, things are looking good for the game's competitive scene. It is especially heartening to see both well-known organisations like G2 investing in the game as well as new, smaller organisations. Any organisation joining the esport results in more support for Apex players as they strive to cement their place in the Apex Legends history books with success in the ALGS Championships and beyond.