We've all seen, heard, and experienced the effects of the coronavirus pandemic over the past 18 months, and the esports industry has had to adapt more than most. The Apex Legends Global Series kicked off in January 2020, with grand plans of hosting its first Major at the Esports Stadium in Arlington, Texas in March and two Premier Events in Paris and Bucharest in April and May.
Unfortunately, the live events never came to fruition, and the ALGS has never hosted a LAN tournament. Other than a handful of show matches and the legendary Preseason Invitational in Kraków, Poland back in September 2019, Apex Legends as an esport has barely seen in-person events.
Many players long for LANs, and the creators of the ALGS understandably want live events back too, when it's safe to do so. But the pandemic has also had a profound impact on the teams themselves, with many unable to compete in-person, and most playing in the biggest esports tournaments from the less than ideal comfort of their own bedrooms.
Bryan 'iShiny' McCarthy is one such player. He signed for Complexity Gaming in September 2020, which means he has never played with his teammates in-person before. That's about to change, however, as he is meeting with Ryan 'Reptar' Boyd and Bowen 'Monsoon' Fuller at Complexity's headquarters in order to compete in the ALGS Championship together.
"I've been playing remotely the entire time I've been signed with Complexity," iShiny tells The Loadout. "But they're actually flying me out for the two weeks of Champs. It'll be my first time just hanging out with Monsoon and Reptar, playing at the Complexity facilities, and getting to utilise all of the resources. I'm extremely excited."
The facility, known as the GameStop Performance Center, has cognitive training stations with esports-specific protocols designed to push player performance to the next level, improving speed and accuracy. Sessions are monitored and analysed by cognitive scientists who work with players to further their training, understanding, and self-improvement.
It's a long way from playing at home, but iShiny is most excited about meeting up with his teammates. "Maybe we'll be able to put out some team content," he says. "Some nice iShiny x Monsoon x Reptar in-person stuff." He even jokes about setting up some hot tub streams, which would undoubtedly go down a storm with the Apex Legends Twitch community.
"It's going to be a cool dynamic," he says. "It can be a little disconnected online, especially working and problem-solving with your teammates. I feel like it's a little more difficult to be angry with someone when you can turn and look them in the eyes, too."
As well as the players being able to more effectively communicate simply by playing in the same room as each other, the Cognitive Lab at Complexity's headquarters is also well-equipped to keep morale up and help the players to stay positive. Activities such as yoga sessions aim to help players' mindfulness and mental wellness, and will likely provide a welcome comedown after more intense sessions with training software.
Despite performing well in the Autumn Circuit towards the end of 2020, Complexity has had a rough run in more recent tournaments, so any way to boost positivity may be appreciated. In light of this tough spell, the team has already adapted its methods of criticism to keep things civil and calm in online play.
"We give everyone 30 seconds to a minute to process what happened before everyone starts going at it," iShiny explains. "It's pretty easy to immediately jump to conclusions the millisecond that your team wipes, and each player only has a third of the information. It's better to let everybody lay out their perspective and their thought process and explain what they think would be the best thing to do. And then we discuss from there instead of just going at each other's throats."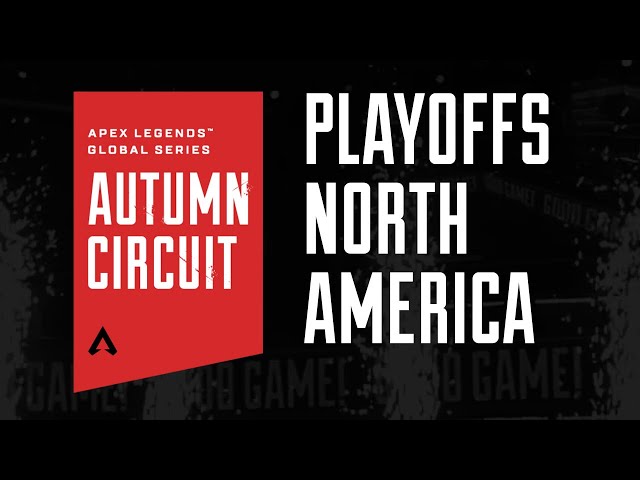 Although he'll be playing in the ALGS Championship from a new location, iShiny and Complexity are sticking with the tried and tested strategies and team compositions for the tournament. He feels that trying to follow the Caustic meta cost them dearly during the Winter Circuit, so they're keeping to what they know going forwards.
"We just blundered our first qualifier because we were really unfamiliar with Caustic teams and we made some pretty egregious mistakes," he says. "In the second tournament we completely changed our team composition – I think we were running Horizon, Caustic, Gibraltar. Coming through the qualifiers it was absolutely farming the lower level teams, we got almost 150 points in our lobby. But as soon as we hit the Grand Finals lobby that composition no longer felt good, so that was a little learning experience for that one."
Trying to chase the meta wasn't working out for Complexity, so the trio switched back to a team composition they were more confident using, and placed respectably in Online Tournament 3 and 4, coming in fifth and third place respectively, before heading to the Winter Circuit Playoffs. The middling result left them two places outside of automatic qualification for the ALGS Championship, but iShiny doesn't think the team was entirely to blame this time around.
Find an org: Nessy's rocky road to the ALGS Championship
"For Playoffs and GLL Masters Spring, the zones were definitely not doing us any favours," he says. Complexity was unlucky, with many games over the two tournaments finishing far from their northeastern landing spot. Having to migrate so far across the map killed their momentum, and dying early meant that they could never quite find their rhythm.
"It's a pretty tough mountain to climb, when you have teams sitting at match point after three games and everyone else is at about ten or 20 points," iShiny says. "There were three zones [in the Winter Circuit Playoffs] that were adjacent to our region that we should just be farming out. But maintaining morale – that was definitely more of a mental fallout for us."
It remains to be seen whether being together in person will help boost the Complexity players' morale in tough situations, or whether the amenities and support systems of the GameStop Performance Centre will keep their heads up, but when bad luck hits, you have to be ready.
"We haven't had a zone in the top right corner of the map for about three months now," says iShiny. "And we're getting sick of running across the map every game." Analysis by u/Mobile_Dust3759 on Reddit shows that just three final circles converged on Refinery and Epicenter, the two POIs where Complexity lands, over the course of the entire Winter Circuit. One of these endzones occurred during Online Tournament 1, which Complexity failed to qualify for.
However, the unpredictability – or perhaps the unfortunate predictability – of the zone is something that pro players in any battle royale game have to deal with, and iShiny believes that the team is better prepared for both long rotations and native endzones ahead of the Championships. Complexity has been working on staying focused and keeping morale up even in situations where luck seems to be actively working against you.
"We're definitely mentally in a way better place," he says, "and we've definitely got better plans for those zones."
Despite Complexity's poor run of form, iShiny is quietly confident going into the Championship, likely buoyed by the thought of joining up with his teammates in Texas. Although the team missed out on automatic Championship qualification via the Winter Circuit Playoffs, Complexity was the third seed in the NA region based on its consistent results over a year of ALGS tournaments. However despite their consistent finishes, iShiny remains humble in the face of a talented Championship lobby.
"It's always a trap to think that you're the best and that you have nothing to learn from another team," he wisely explains. Complexity's preparation has been comprehensive, efficient, and productive, he says, and the prospect of playing a tournament in-person with Reptar and Monsoon again is great motivation to show what they can do in the Championship and beyond.
"I want to travel," says iShiny, longing for safe Apex Legends LAN tournaments to happen. "I wouldn't mind if they just copied and pasted the pre-COVID plan." That original plan involved 12 LAN tournaments around the world, kicking off in Texas before heading to France and Romania. iShiny will be heading for his first in-person ALGS experience in Texas, but it hasn't worked out quite as he imagined, and it's a long way from a LAN.
However, it's a start, and a sign that the Apex esports scene is slowly getting back to its feet. The ALGS Championship will offer iShiny his first real taste of what it means to be a part of Complexity Gaming, what it means to celebrate a big win with Reptar and Monsoon sitting right next to you, and to at last share a hug or a fistbump that has been almost eight months in the making.
Complexity has qualified for the biggest Apex Legends esports tournament in the game's lifespan so far without its team having ever met in person. But that's about to change.