Respawn Entertainment's Apex Legends is easily one of the best battle royale games out there right now and this upcoming event is further proof of that. With a new LTM to get stuck into and a new set of cosmetics to earn, there's a lot to look forward to when the next set of Apex Legends patch notes drops. If you're looking forward to the next event, you're going to want to know when the Apex Legends Beast of Prey collection event start time is set for, right? Well, if you do want to know, we have the answer for you right here.
Apex Legends veterans might already know this, but Respawn Entertainment likes to keep to quite a regimented update schedule when it comes to this free shooting game; every single Apex Legends update is released at the same time of the day, bar any updates and events that suffer from complications at launch.
So, with that in mind, we know exactly when Apex Legends' upcoming Beast of Prey collection event is due to start. Although, it's worth noting that you should take the following information with a pinch of salt – things can always change, even if we're fairly certain they won't.
Anyway, onto the actual details. Apex Legends' Beast of Prey collection event should start at 10:00 PST / 13:00 EST / 17:00 BST on September 20 – which is a lot closer than you might think.
Alongside a collection of 24 themed cosmetics and a new Loba heirloom item, the Beast of Prey collection event is also going to introduce a brand new LTM to Apex Legends: Gun Run.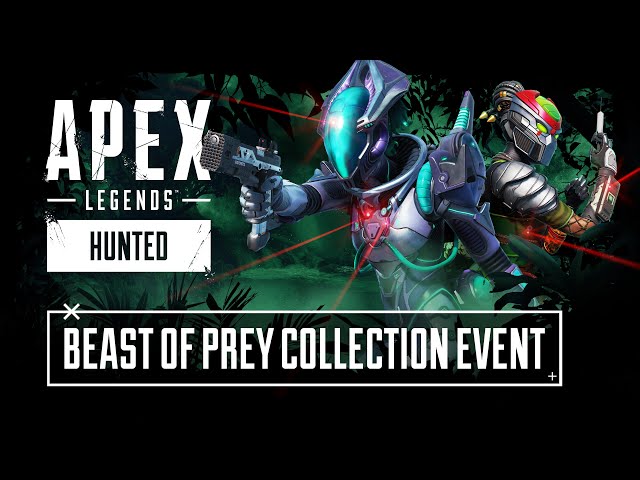 Borrowing from Call of Duty in more ways than one, Apex Legends' Gun Run LTM is introducing a new weapon to the battle royale shooter: throwing knives. In a similar fashion to Call of Duty's gun game mode, players will need to work together to kill their way through a progression of random weapons of increasing effectiveness until they reach the final weapon on the mode's unlock track. As a smaller squad-based mode, it adds a new dimension to the familiarity of the gun game mode. However, it works almost identically and players who have played it should find themselves familiar with this.
Is playing Gun Run going to help you prepare to climb the Apex Legends ranks come Split 2? We don't know, but it might be a good place to test out those characters on our Apex Legends tier list you might not have had the chance to play as yet.