Apex Legends esports returns to the LAN stage with the ALGS Year 3 Split 1 Playoffs in London, the first of three in-person events to be held in the UK capital this year. As well as being able to tune in and watch the world's best players, you'll also be able to earn yourself some cool in-game rewards thanks to some new ALGS Twitch Drops.
While the action kicks off on Thursday, February 2 (you can find a full schedule for the Split 1 Playoffs further down this article), ALGS Twitch Drops won't be active until the Match Point Finals on Sunday, February 5. The Finals are set to get underway at 4am PT/ 7am ET/ 12pm GMT, so tune in early to max your watch time and unlock all four rewards.
For watching just 15 minutes of the action, you'll unlock the ALGS Hunted holospray. For an hour of watch time you'll get a new weapon skin for the Volt called Shock & Claw. Gibby mains will want to keep watching for at least two hours, as you'll earn the new Natural Selection Gibraltar skin. And finally, if you watch for three hours or more, you'll be able to nab the King of the Ring gun charm.
If this is your first Apex Legends Twitch Drops rodeo, remember to link your EA Account with both your platform account and Twitch account to ensure you get those tasty ALGS rewards.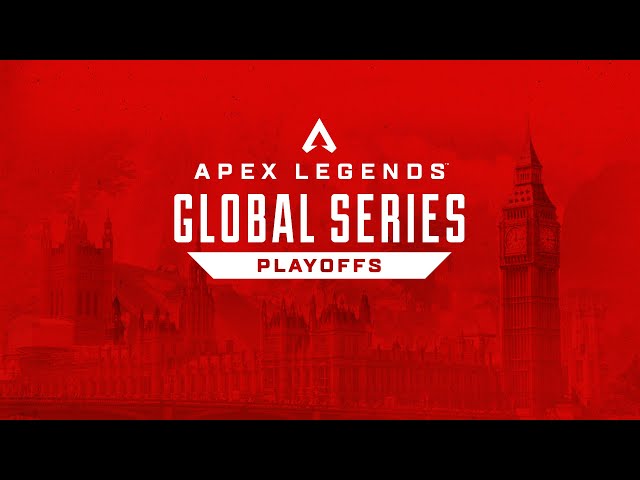 As for the tournament itself, the 40 teams from around the world will battle for four days in London's Copper Box Arena to be crowned Split 1 champions and bag $300,000 of the total $1 million prize pot.
You can check out the full schedule below.
Teams to look out for include reigning ALGS champions DarkZero, which is looking to make it three consecutive Apex Legends LAN victories in a row; TSM, led by arguably the biggest star of the ALGS, Phillip 'ImperialHal' Dosen; and Moist Esports, the organisation founded by popular content creator Charles 'MoistCr1TiKaL' White Jr. The draw for the four groups can be seen below.
All the action – including that all important Sunday stream where drops will be enabled – will be broadcast on the ALGS Twitch and YouTube channels, or you can tune in to an official watch party with a a partnered streamer where drops will also be active.
As well as the ALGS Split 1 Playoffs, there's plenty going on within Apex itself before the Apex Legends Season 16 release date rolls around, including the currently on-going Celestial Sunrise Collection Event (which includes the all-new Apex Legends Hardcore LTM).