December 21, 2022 A previous version of this article reported that just the Split 1 Playoffs are to be hosted in London. This has been corrected to show that all three 2023 ALGS LAN events are to be hosted in London.
The Apex Legends Global Series has revealed that all of its 2022/23 season LAN events will be hosted in the same city after announcing the venue for the Split 1 Playoffs in February.
Despite facing criticism over visas and COVID contingencies at its two LAN events last season, the ALGS looks to bounce back in Year 3 of the competition with LANs at the Split 1 and 2 Playoff events, and of course the ALGS Championship. We now know that despite last year's events taking place across two continents, things will be more centralised this year, with all three events taking place in London.
This comes as a surprise, as the ALGS has a widespread following around the globe.
Addressing the Split 1 Playoffs, specifically, the action will take place in the Copper Box Arena, which has hosted various esports events over the years – most recently, it hosted a Rocket League Championship Series Major. The venue will see Apex Legends action for the first time when the Split 1 Playoffs roll into town between February 2-5.
The venues for the other two events are yet to be confirmed.
As is the standard for ALGS Playoffs tournaments, teams will be competing for a cut of a $1 million prize pool at the Copper Box. Among those that qualified for the Split 1 Playoffs are defending world champions and two-time LAN winners DarkZero, as well as big names like TSM, 100 Thieves, and Fnatic.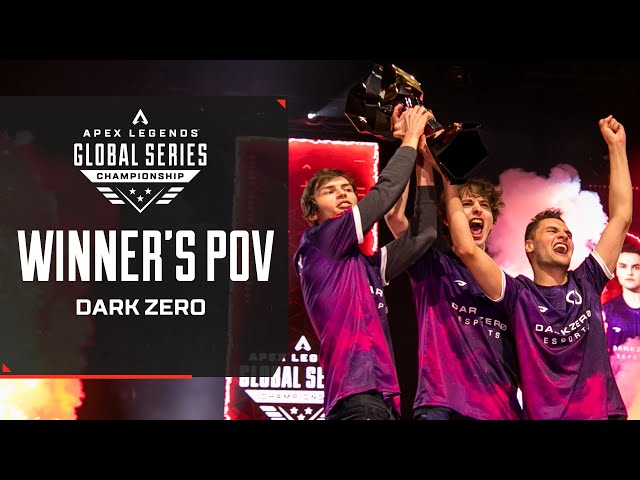 There will also be British talent taking to the stage on home turf, with UK players competing for Invictus Gaming, Alliance, Pioneers, and more.
Tickets for the Split 1 Playoffs go on sale December 22 and can be grabbed here.
While Year 3 was always going to be different, having gone through a bit of a shakeup before things kicked off, the news that all three events will be hosted in the same city will come as a blow for some. EA will at least be hoping that the aforementioned issues with the previous season's LAN events won't repeat themselves this time around, now that a consistent base for the ALGS has been found for this season.