The Apex Legends Aftermarket update has gone live, introducing a number of highly-requested balance changes, the Flashpoint LTM, and a cross-play beta.
Pathfinder and Loba were the two balance patch winners of the Aftermarket update, earning themselves important buffs. Loba's treasure hunting abilities have been given a serious upgrade as she now begins the game with her ultimate half charged. The range of Loba's Eye For Quality passive ability and Black Market Boutique ultimate have been increased from 3100 units to 4500 units, giving players a bigger range to nab some loot. Titanfall 2 fans will also be pleased to know Pathfinder's grapple cooldown is now dependent on distance travelled, rather than having a strict 35 second cooldown per use.
Wraith is on the receiving end of yet another nerf, this time her sprint animation is being adjusted. Unlike most legends, Wraith's unique Naruto-style run animation shrunk down her hitbox, making it difficult to knock her down. This update forces Wraith to sprint upright, exposing a larger area of her body to enemy gunfire.
Here are all the changes being made to the legends in the Aftermarket update:
Rampart
Increased the rate at which Sheila's bullet spread tightens
Bloodhound
Updated Bloodhound's tactical cooldown while ultimate is active from 6 seconds to 8 seconds
Pathfinder
Grapple cooldown is now based on the distance Pathfinder traveled. The shortest possible pull has a 10s cooldown; the maximum cooldown is still 35s, but you're going to have to swing a very long distance to get there. Have fun out there, friends!
Wraith
Updated Wraith's sprint animation
Crypto
Crypto's Drone can now open loot vaults if Crypto has a key in his inventory. It consumes the key as usual
Loba
Increased range of ultimate & passive from 3100 units to 4500 units
Loba now starts the match with her ultimate half charged
In addition to the cross-play beta, Apex Legends received some quality of life updates regarding the way evo armour works. Loot prompts now show players how much damage an opponent's evo armour has accumulated, allowing them to make a more informed decision much faster. Players are now able to switch to same-level armour that has less health, providing it is closer to being evolved. This is an extremely important change as players were forced to remove their old armour before looting a new one.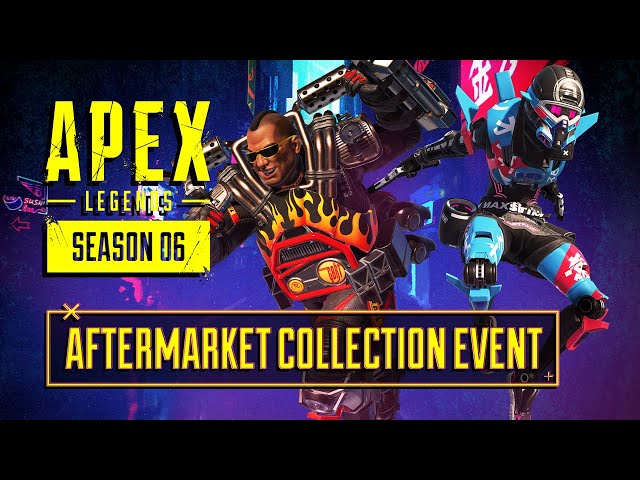 As Respawn continues to borrow more from the Titanfall series, we can't help but wonder who the next Legend could be. We've already had weapons and now the grapple hook change taken directly from Titanfall, so we're due a reunion with the man that founded the Apex Games. If the leaks are to be believed, Titanfall's Kuben Blisk could be making an appearance in the future.
To read the rest of the Aftermarket update patch notes, check out the Apex Legends website.