In a similar fashion to All Elite Wrestling's attempt at going toe-to-toe with the ever-dominant wrestling promotion WWE, it looks like THQ Nordic's AEW Fight Forever is going to have a tough time of it up against 2K's rejuvinated WWE game series and WWE 2K23. However, that isn't to say this newcomer isn't going to do things differently. This game is starting to sound like a more adult version of WWE 2K23, however. AEW Fight Forever looks to be taking inspiration from Warzone 2 and Modern Warfare 2 when it comes to content; ESRB rating information reveals they're adding Molotov Cocktails to the game.
Yes, you're reading that right. Alongside wrestling game staples like baseball bats and metal chairs, the ESRB T for Teen rating of AEW Fight Forever confirms that the game will have Molotov Cocktails – something that will "eventually result in submission and/or knock outs". We suppose THQ Nordic isn't looking into adding third-degree burns as a victory condition.
In addition to these weapons appearing in-game, AEW fans can expect to see "blood-splatter effects… staining the mats" and some "mildy suggestive material". This material includes things like "female wrestlers in revealing outfits" alongside "taunting gestures" like a crotch chop.
Oh, and the word "sh*t" is heard in-game. We can imagine that's something we would say if we were hit with a Molotov Cocktail, to be fair.
Of course, theses are more-or-less things you expect to see from a video game based on AEW, a wrestling promotion that feels as though it's harking back to WWE's infamous Attitude Era – in some regards. However, we can't help but wonder why they decided to actually throw what is effectively a fire bomb into the game.
If you want to check out some raw gameplay from AEW Fight Forever, you can below. However, it's worth noting that this is pre-release footage from a few months ago – so, it could look a lot better when it drops.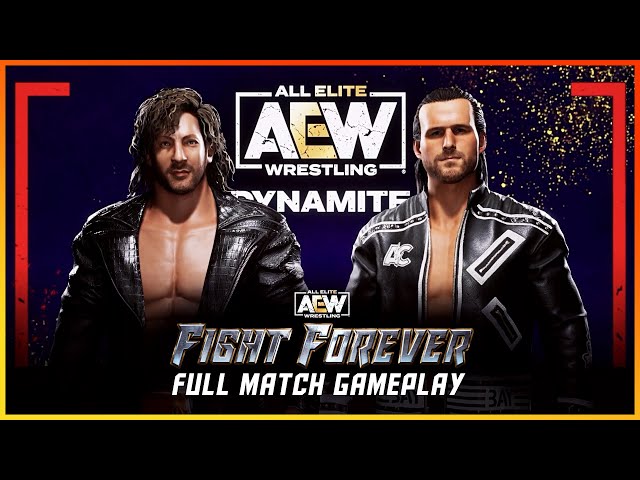 Either way, we can't wait to check it out. WWE 2K22 is good, and we're sure WWE 2K23 is going to build on that, but competition is never a bad thing and AEW Fight Forever could be one of the best fighting games out there, when it drops. However, only time will tell.
You might be sitting there wondering whether you can play AEW Fight Forever on Game Pass, or who's actually on the roster. Well, you can find out about all the confirmed AEW Fight Forever wrestlers right here and more on the AEW Fight Forever release date here.