After a long wait, fans have finally been treated to a release date for A Plague Tale: Requiem and a brand new gameplay showcase from the Focus Showcase which was held on June 23.
The extended gameplay trailer is a meaty look at the game. It shows both Amicia and Hugo's continuation of their journey and shows off the gorgeous environments we have seen in previous trailers. The trailer starts off slow and focuses on Amicia and Hugo before giving us a look at the improved lip-syncing and character models with the sequel.
But, things quickly pick up and we see the companion guiding gameplay from the first game and new abilities like Amicia being able to see through walls and sense enemies. Amicia's sling also plays a focus and despite improved animations within combat, it is clear the focus for the sequel's gameplay is still on stealth and slowly making your way through areas.
A Plague Tale Requiem is set to launch on October 18 and will be available on PS5, Xbox Series X|S, Nintendo Switchand PC. And, if you are subscribed to Microsoft's gargantuan games library giving service, Game Pass, A Plague Tale Requiem will also be on there at launch!
The Focus Showcase with a 12-minute long look at the game can be seen below: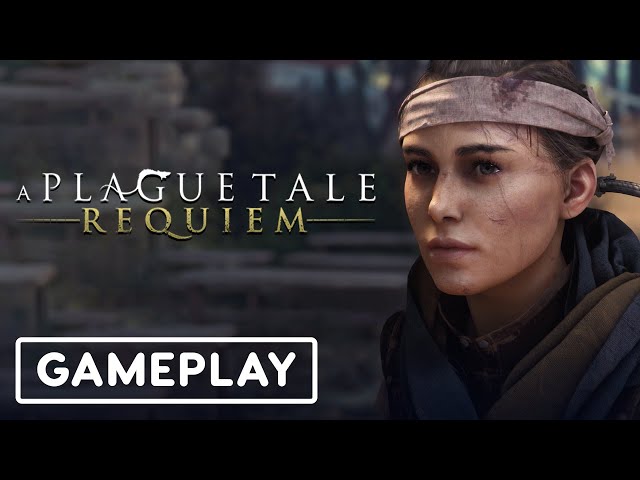 A Plague Tale Requiem hasn't shared a lot since its initial announcement last June. However, the game has appeared at a few showcases with new trailers, including the most recent appearance with a brand new trailer at the Xbox and Bethesda Games Showcase on June 12.
A few days earlier, at the Tribeca Games Showcase, which A Plague Tale Requiem was nominated for, the team revealed that despite Amicia's thirst for blood the game will still be stealth-focused like the original, which we saw in the gameplay. We should still have a few more trailers left in the pipeline ahead of the A Plague Tale Requiem release date later this year, as well.
Xbox Game Pass Ultimate (1 Month) Xbox Game Pass Ultimate (1 Month) Microsoft $14.99 $1.00 Buy Now Network N earns commission from qualifying purchases via Microsoft and other programs.